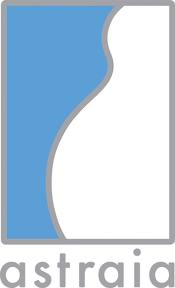 Comprehensive course training on Astraia software – obstetrics and gynaecological database
Read more …
Department of Medical Genetics and Fetal Medicine Palacky
University and University Hospital, Olomouc Czech Republic
On the occasion of the 190th anniversary of Gregor Mendel's birth
25th-26th of October, 2012
Under the auspices of:
The Dean of the Faculty of Medicine, Palacky University, prof. M. Kolar MD Ph. D.
The Director of the University Hospital ass. prof. R. Havlik, Ph.  D.
Dear guests,
It is a great honour for us to welcome you on behalf of the Central – Eastern European Symposium on Free nucleic Acids in Non – Invasive Prenatal Diagnosis group, and the local organizing committee. The stimulating and very successful First Symposium held in Budapest in 2010 will be further enriched with more than forty contributions by scientists and experts from more than 15 countries.
The main aim of the symposium is to contribute towards strengthening the backbone of information between scientists, technicians and clinicians among Central – Eastern European countries as well as with world famous experts and researchers in this field and to share with them their knowledge
Non-invasive prenatal diagnostic testing is moving rapidly through development, implementation and towards global commercialization. The symposium will define important areas of future research as methodological approaches to cffDNA detection (genetic, epigenetic, RNA or/and combination), clinical applications as well as implementation and economical aspects.
The efforts of many people have made this symposium possible and I thank all of them, especially all plenary lecturers for accepting the invitation to share with us their latest results and present a general overview of their area of expertise.
We are extremely grateful to all who made this symposium possible -  the sponsoring firms, mainly GeneTiCa as well as PerkinElmer, Lacomed, Astraia and others (Roche, Gennet, BTL), Conference centre of Palacky University, Palacky University, University Hospital Olomouc and the Organising comitee.
We also wish to express our gratitude to all other partners and sponsors of this congress.
We warmly invite you to make the most of this occasion to meet old friends, make new ones and, whatever stage you may be at in your career, to partake to the full in making this symposium memorable by involving yourself in stimulating discussion and debate.
We wish you a wonderful scientific and personal experience at the 2012 symposium and a pleasant stay in Olomouc. We sincerely hope it will meet your expectations and we are looking forward to a very successful meeting.
 On behalf of the whole team
Ishraq Dhaifalah
Jiri Santavy

The main aspects covered by the Symposium will be:
Methodological approaches to cell free fetal nucleic acid  acquisition and quantification
Clinical applications
Diagnostic implementation and economical aspects

Distinguished Invited Speakers:
Professor Dennis Yuk-ming LO
Department of Chemical Pathology
The Chinese University of Hong Kong
Professor Howard Cuckle D Phil, MSc BA.
Adjunct Professor of Obstetrics and Gynecology,
Columbia University, New York, USA.
Emeritus Professor at the School of Medicine at the University of Leeds.
Peter Benn, Ph. D.
Genetics & Developmental Biology
University of Connecticut Health Center
Farmington, USA
Dr. Elles Boon
Department of Clinical Genetics, laboratory for diagnostic Geonome analysis, Leiden
University Medical Center, Leiden, Netherlands
We are looking forward to meeting you and will do our best to make your stay comfortable and interesting in our beautiful city.
Honorary Presidents:  Dennis Yuk-ming LO, Howard Cuckle
Presidents: Ishraq Dhaifalah, Jiří Šantavý